AL-RUBEIY GROUP
AI Rubeiy Group is a distributor for printable
items, electronic items, library items,
giveaways and much more.


Al Faraj Gate
witch is specialized in the following fields: and Communication systems and informatics, security cameras system in addition to stationary and office equipment and furniture, E-books, Electronic art printing specialized in the field of print booking tickets for plane , Electronic printing such as badge, ID cards , Labels. Also we are specialize in announcement fields such as advertising screens LED and announcement in out roads. We have more than 40 years in this field. Al Faraj gate co. have many dealers in Iraq in the field of statonary and office requirements,logistical support and the implementation of small and medium project.

Marj Al Bahrain
It is a subsidiary of the group al-Rubaie companies based in the United Arab Emirates. Specializing in the field of telecommunications and electronics Co., Ltd. and the sale of mobile telephone lines as well as the monument communication towers and the installation of Internet systems.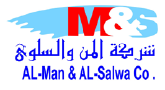 Al Man & Al Salwa Co
public print and design company
It is one of the group companies of Al-Rubaie specializes in printing and advertising and filx printing, as well as print calendars, corporate stationery.

Taj Alsolutan
It is one of the subsidiary companies of AL-Rubeiy group for general trading, import and export which is located in China - Yongsheng , Yiwu, Zhejiang. Work Field: All types of gifts and vases, home and hotel furniture, tools and equipment. There is a possibility to meet the needs of customers both according to its competence where there is a specialist staff in translation, receipt and inspection of the goods, also our company holds shipping and clearance work in Iraqi ports and there is two kind of shipping : Entirely and partially according to the desire of the costumer.

S. Tech
Tech for Computers and Information Technology (L.T.D)
It is one of the subsidiary companies of AL-Rubeiy group that specialized in computers and information technology. The company founded in 1998 after it was a small office and then obtained a registered certificate in 2005 specialized in the advanced technology such as communications field, switches and routers also laptop and desktop computers. Modern products also available at S.Tech Co. such as IPhone, Ipad and most of the android devices with their accessories. Security and control systems are available such as security cameras and alarm systems in addition to Import, installation and maintenance of controlling cameras and communications equipment and acoustics. The other branch of the company located in quanjo china which import goods from many countries ( Dubai, Hong Kong, China , Taiwan ).

Copy Print Company
for office equipment our company import all type model of copiers and printers specially and all Accessories and Office supplies. Since 25 years before, Experience in maintenance of photocopiers all models.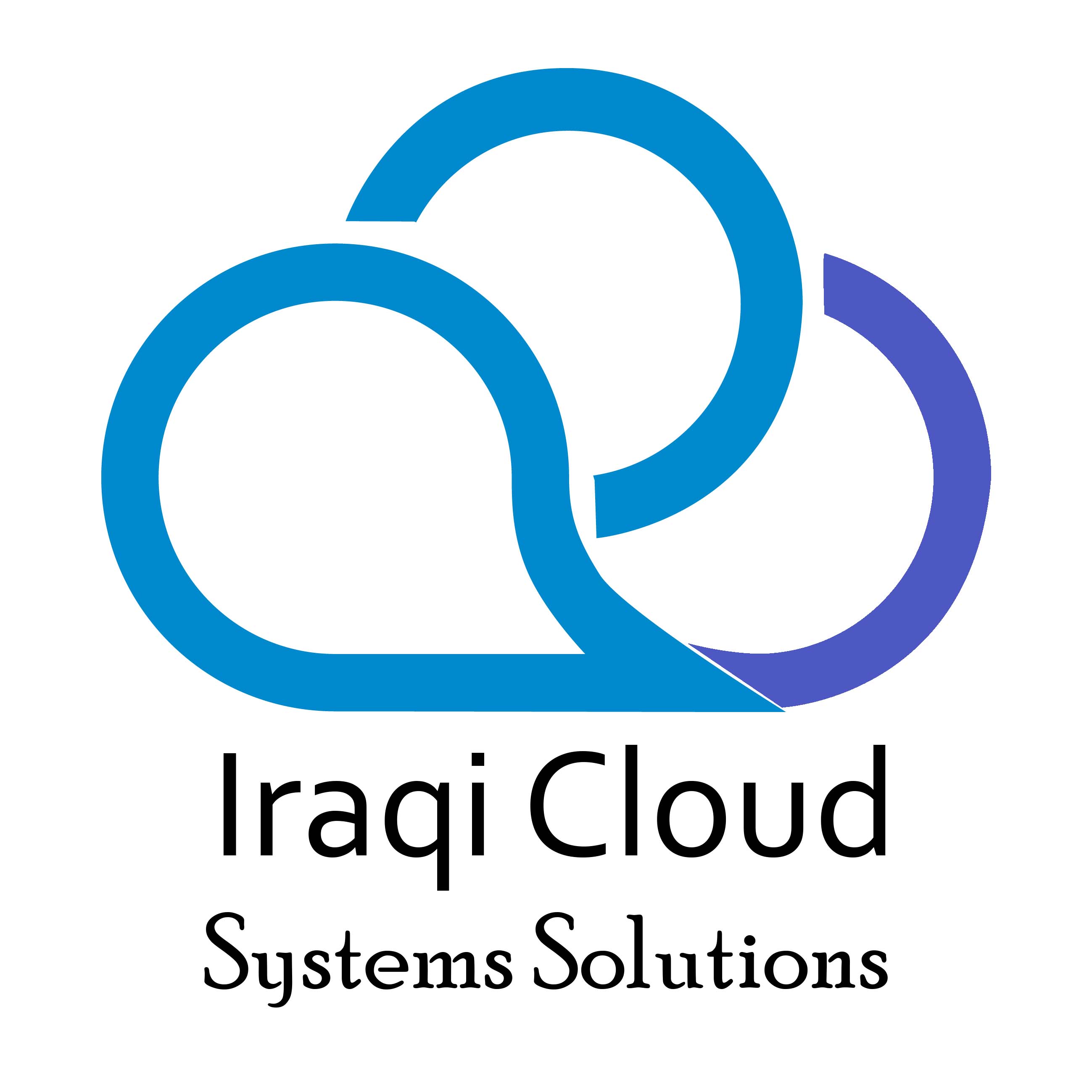 IRAQI CLOUD
It's a part of alrubeiy group that working in the field of communication, network, security, software development and training.
We have been an establish and popular company with excellent track record for the best costumer satisfaction , we believe in keeping the costumer happy and providing them with a product at very competent price .
We have an excellent staff and engineering staff has expertise in the field of communication in network, security and training in hold international certification in several area such as Cisco , Microsoft, Micro-tick , CCTV , management , .. etc .
We also specialized in design flyers and service for promoting activities in the presently marketing trends
Haider J.Mohammad Al Rubeiy
Academic Qualification Bachelor of Fine Arts Department / (graphic - design) (1993 - 1994). Graduate Project Action stickers (posters) and commercial advertising and implementation of advertising. Training 1. Strategic planning and crisis management. 2. Windows institution artistic and management consulting. 3. Course in International Commercial Arbitration of the Arab Institute for Training and Consulting and Arbitration. Certificates 1. Strategic planning and crisis management ( Deplume ) 2015. 2. Acknowledgement of the engineering team for the US military 2006. 3. Degree in public relations from the IZDIHAR in 2006. 4. A certificate of appreciation from Iraq constriction department organization 2007. 5. A certificate of appreciation from the Union of Journalists and media Iraqis in 2011. 6. A certificate of appreciation from the ATC services Inc-an AECOM company. Visits and conferences: 1. Attending the Iraqi-British Economic Forum with Iraqi Foreign Minister 12/10/2016 2. Attending the Saudi-Arab Economic Forum with Iraqi Minister of Trade 2012 3. Attend the Iraqi-Russian forum with Iraqi Prime Minister 2012 4. Participating with the Iraqi Ambassador in China to celebrate the 60th anniversary of the Chinese friendship 2018 5. Head of the Iraqi-Tunisian Trade Chambers 2013 6. Head of the delegation of neighboring countries of Iran to the Chambers of Commerce in Tehran, 14/6/2015 7. Attending the Turkish-Turkish Economic Forum 2014 8. Attend the Iraqi-Ukrainian Forum 2013 9. Attend the Iraqi-Bahraini Forum 25/11/2015 10. Head of the economic delegation of the Iraqi Iraqi Forum 7/11/2018 11. Attending the Iraqi-Greek Economic Forum 27/12/2015 12. Attendance of the Trades and Crafts Forum with UNESCO in Erbil 18/10/2018 Function * President of the Iraqi-Chinese Friendship Association * Honorary Member of the Federation of Iraqi Chambers of Commerce * Vice President of the Baghdad Chamber of Commerce represents the private sector For the 48th session . * Vice President of the Iraqi-Spanish Chamber of Commerce * Executive Director of Al-Rubeiy Group (this group is a trade name includes within it several * companies in different fields as below :- - Bab Alfaraj Co. for general trading (Director manager) - Almenn & salwa Co. for advertising (Director manager) - Alraaoun Co. for For real estate and tourism investment (Director manager) - Iraqi cloud for system solutions (CEO) - Partner with the Ministry of the Interior in the investment of the Martyrs Police Press Constructions & oil We have Partnership with AMIRAQ Consultants Co. for Mr. Raad Nadhum Mohammed, Business Development Specialist and Consultant. In 1970, Mr. Mohammed left his home in Baghdad, Iraq and worked for the next 4 years to earn his Bachelor of Science degree from Arizona State University in 1974. Throughout his career, he has strived to combine his engineering knowledge with real world applications in order improve the societies around him. Mr. Mohammed is a critical link to the Global outreach of GTPS and for PTI. His vast experiences reach all across the globe. The following are the highlights of AMIRAQ Co. works.. Amman, Jordan: Consulting for all oil fields surface facilities for the Iraq first bidding round to prepare the bids. Construction of civil and mechanical works for Mussaib power plant 500MW - Iraq Baghdad Iraq: Coordinating Oilfield Equipment sales and Marketing to South Oil Co., North Oil Co., and Iraq Drilling Company. System operator for the communications between US based oil tools manufacturing companies operating in the country. Baghdad, Iraq: Project Manager, built industrial facilities in SO-acre space to serve the electricity generators and oil refinery components. Built residential subdivision 300 houses with all utilities north Iraq. Supervised the project requiring the establishment of a well-defined operating procedure. Baghdad, Iraq: Civil Engineering Department Manager: Supervising on an Industrial and residential project for Iraqi National oil company. Basra, Iraq: Civil Engineering Department Manager; Managing the establishment of SOC Gas Gathering Stations and Pipe Line Facilities.; Establish a separate company with duties to include the building of a Gas Separation plant with water purification plant Houston, TX: Design Engineer, Urban Planning; Planning Engineer to execute and supervise residential projects for the City of Houston, Texas. Partners .. * The main agent of Deli Stationery products in Iraq. * Representatives of Pakistani companies (Pyrmont) for the processing of relief materials - tents - utensils - medicines - relief furniture. * Royal Tallines, Netherlands. For paints, painting materials and art. Daly Company for Stationery and Office Equipment. * S-TTM Sistema S-TTM Sistema Croatian company for communication and surveillance Dar Al Rabeeh for printing and publishing (for educational curricula). * Flexible solutions specialize in developing software solutions Work with.. Presidency Prime minister Parliament National Security Anti-terrorism apparatus Ministry of Interior Ministry of Defense Ministry of Oil Ministry of Higher Education Ministry of Education Ministry of Commerce Ministry of Electricity Ministry of Health The ministry of communications Baghdad province Baghdad Governorate Council Baghdad Municipality Martyrs Foundation human rights Baghdad University University of Technology Mustansiriya University University of Kufa Al Isra National College Mansoor National College Civil society organizations Chambers of Commerce Federation of Industries business men Center Foreign Embassies in Iraq National Companies communications companies communications companies Opportunities Iraqi channel Freedom Channel Alsumaria channel other ..

NEWS
Iraqi British Business Council Conference

07-05-2015

Read More
PRODUCTS
& SERVICES
PARTNERS
The Ukrainian companies represents Iraq-Ukraine Business Council
which have more than 130 trading company in different fields.
The Pakistani companies (Premont) for supplying rescue stuff – tents
– drugs – pots.
Royal Talens Group for art accessories and hobby paints.
Deli Group for stationary and office supplies.
The Croatian company S- TTM Sistema for communications and
security systems.
Dar Al Rabeaa for printing and publishing.
Flex Solutions specialized in software development



CLIENTS
Prime minister
Presidency of the Council of Representatives
Presidency
National Security
Anti-terrorism device
Ministry of the Interior
Ministry of Defense
Oil Ministry
Ministry of Higher Education
Ministry of Education
Ministry of Commerce
Ministry of Electricity
Ministry of Health
Ministry of Communications
Baghdad governorate
Baghdad Governorate Council
Baghdad Municipality
Martyrs Establishment
Human Rights Establishment
University of Baghdad
University of Technology
Al-Mustansiriya University
Al-Kufa University
Civil society organizations
Chambers of Commerce
Federation of Industries
Foreign embassies in Iraq
Telecommunications companies
USID
FORAS
Iraqiya TV Channel
Al-Huria TV Channel
Al Sumaria TV Channel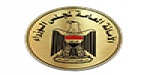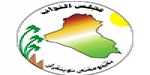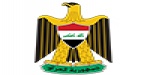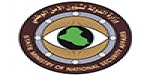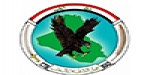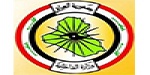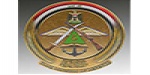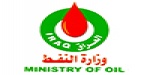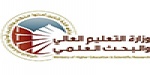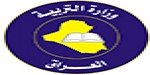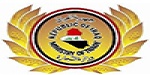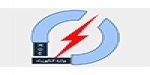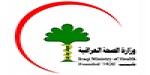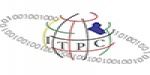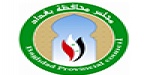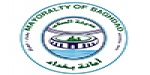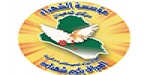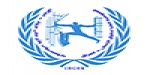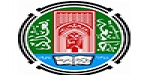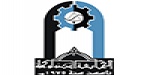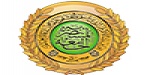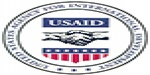 EVENT
Al-Rubeiy group in the Baghdad International Fair

11-11-2015

Read More

Workshop

29-07-2015

Read More

Paper Word Middle East fair

07-05-2015

Read More

French-Iraqi Committee Meeting

07-05-2015

Read More
FIND US
ONLINE
Through our social media channels you
can stay upto date, connected to us all
the time.

Follow us using these links: